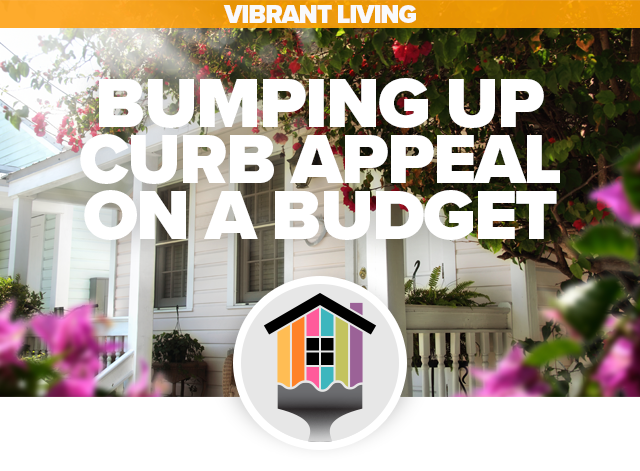 When it comes to selling your home, first impressions matter. The outside of your home should draw prospective buyers in and make them want to see more. If you're going to put your home on the market this spring, one of the first things you need to do is take a step back and turn a critical eye to the front of your home. Even if you're not contemplating a move, a beautiful façade will make your home a joy to, well, come home to.

In its 2018 Remodeling Impact Survey, 99% of members of the National Association of Realtors® (NAR) said that curb appeal is important when attracting homebuyers.1So you know you need to give the front of your home a freshen-up — but uh-oh, you're also trying to save money to move once your house is sold. Fear not! Many tasks that enhance curb appeal can be done for little or no cost. Here is one budget-friendly way to boost your home's looks.
When prospective buyers pull up to the front of your home and take in their first view, they want to see a clean, pretty building that they can imagine as their own. Washing the front of your home and the walkway will refresh the façade, and may even make repainting the front unnecessary. Some Realtors will say it can add $10,000 to $15,000 to the sale price,2 and renting a power washer can cost less than $100 per day.


Concrete driveways can look refreshed after a power wash too!
Sources:
[1] National Association of REALTORS®, 2018 Remodeling Impact Report: Outdoor Features.
[2] Houselogic, "Tips for Adding Curb Appeal and Value to Your Home."
Scott Fowler
Certified Mortgage Planner
NMLS# 107432
Guaranteed Rate
421 SE Main St, Ste 200
Simpsonville, SC 29681
877-627-9211 x 104
EMAIL ME
Visit my website